Iliens, a sailing-boat shuttle connecting Quiberon to Belle-Ile
Iliens is a new company that connects the mainland to Sauzon, Belle-Ile's second port in an hour and a half versus 45 minutes for the usual ferry connection, but only with use of the wind. It is therefore a completely different experience for you. What Illiens offers :
participate in eco-friendly tourism and a social and supportive economy to preserve the marine environment and the local economy
share an unforgettable moment with the crew
approach the superb island that is Belle-Ile by its most beautiful coast

During your crossing, you will discover the local fauna and flora, you will be able to acquire the right eco-friendly habits and taste a Breton specialty.
To find out more about prices and timetables, check out the Iliens website.
Belle-Île en Mer
In need of some fresh air ? Go to Belle-Île !
It's the largest of the Breton islands and is renowned for its breathtaking landscapes such as Les Aiguilles de Port Coton, the Grotte de l'Apothicairerie or the Pointe des Poulains ...
Along its 80 kilometres of coastline, you will find deltas, creeks, caves, cliffs and over sixty beaches... A great diversity for hikers, sportsmen and holidaymakers.
Things to visit and remarkable natural sites ? Check out our dedicated page for more information : Belle-Ile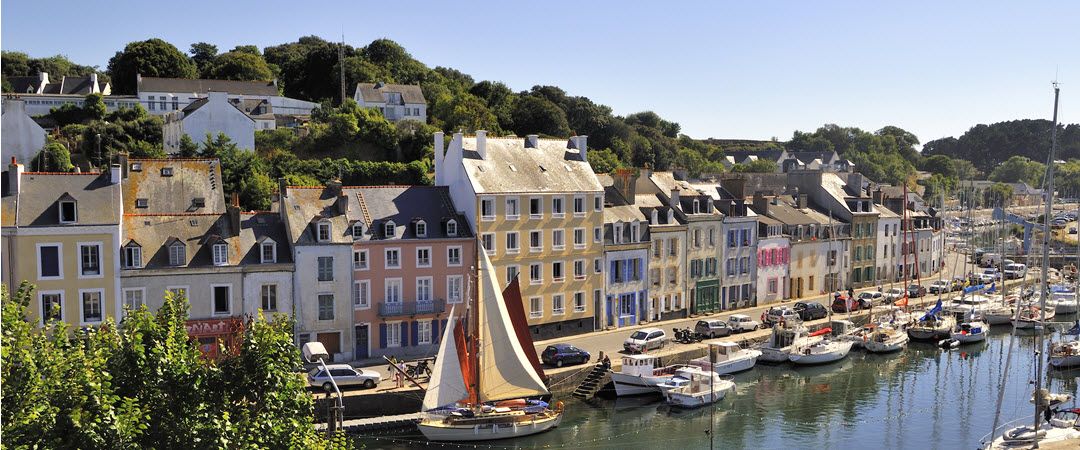 © Yvon Boëlle