Bicycle hire
Bike rides departing from Camping de la Plage...
It is very tempting on holiday to use non-motorised transport and Camping de la Plage is ideally located : 1.5 km from La Trinité sur Mer harbour and 3.5 km from Carnac-Plage, a hiking trail on the doorstep and 500 metres from the nearest cycle path. Camping de la Plage supports this type of transport and decided to join forces with a bike hire company so you can hire a good quality bike from the campsite.
Good quality bike : 45 € per week
New bikes with puncture-proof tyres, chains that don't come off, a bike stand and bike lock !If you want to traval lightly, it is adviseable to book your bikes in advance.
You can hire a bike for 52 € a week (instead of 65 €) if you book before 30 April. (70 € instead of 83 € for an electric bike).
For the time being, this hire service for good quality bikes is restricted to adult bikes and for weekly hire only.
We have reserved some of our own bike fleet for daily hire (13 €) and half-day hire (10 €), including children's bikes. We rent also electric bikes for half a day (20 €), day (25 €) or per week (83 €).
Our partners – bike hire companies in la Trinité sur Mer
Veloc'ouest is our supplier of high standard German models.
La becane 56 is an association in our region whose aim is to promote cycling and to help integration through a repair and bike transformation workshop. Some of our old models have been given to the associaiton for a second lease of life...
Theft and breakage insurance
To avoid stress and risk, we now include theft and breakage insurance with our bike hire.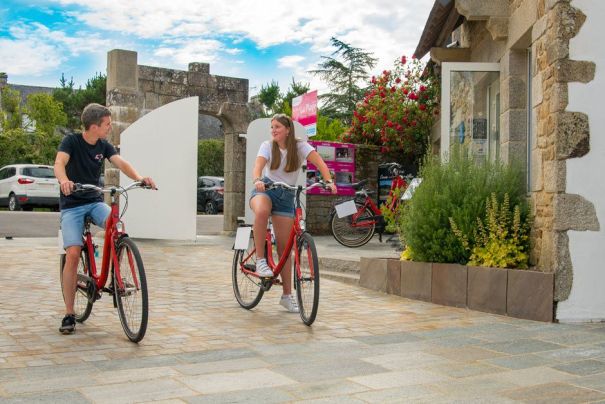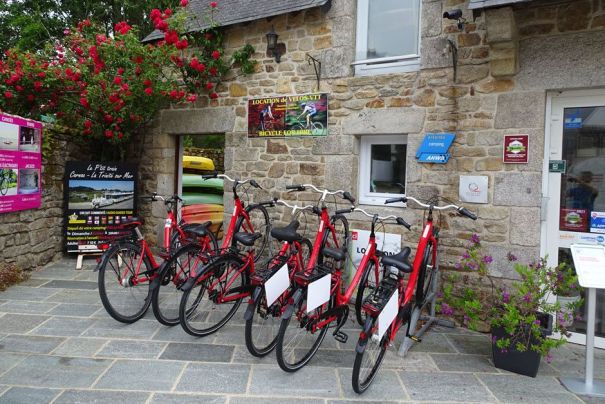 Byke tours in La Trinité sur Mer - Carnac - Quiberon
We can suggest several itineraries along cycle paths or quiet roads.Certain itineraries can also be adapted if you feel that they are not suitable for city bikes...You can download our tourist map of the area with cycling tours in and around Carnac, La Trinité sur Mer, Locmariaquer and Saint Philibert. Many other bike tours allow you to cross the area of the Bay of Quiberon ....