The Holy Grail of Sailing
The history of La Trinité-sur-Mer is very short: it has only existed as its own town since 1864. It is a town that was shaped by the sea ... and still is to this day.
Along the quayside there are bars, restaurants and that special atmosphere only found in Breton ports.
Do not forget to visit the village, walking through the streets lined with old fishermen's houses or those of long-course captains...
One of the great pleasures of small French villages: the colorful market where you can buy bread, vegetables and meat, but also paintings, pottery and souvenirs. In La Trinité, they are held on Tuesdays and Fridays.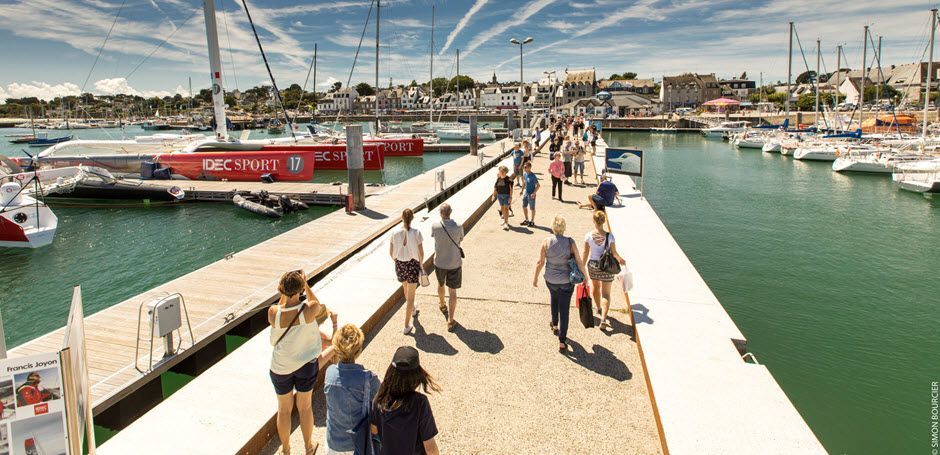 © Simon Bourcier
A seaside town close to nature
In and around La Trinité-sur-Mer and there is an extremely rich and varied range of footpaths and landscapes . You never tire of them, whether along the coast, across the countryside, along the shoreline or through the villages.
For example : the famous customs officers' coastal path. You can access the path from directly from Camping de La Plage !
Take in the fine holiday villas built at the turn of the 20th century and admire the superb view over the Quiberon Bay, whose western edge is marked by the Quiberon peninsula, and Belle-île to the south west.