Week of the Gulfe of Morbihan 2023
Semaine du Golfe 2023 : 15 to 21 May
Between the 15th and the 21th of May, the gulf of Morbihan traditionally welcomes the 12th edition of the "Semaine du Golfe", a famous festival of classic sailing boats coming not only from France, but also Great Britain, Ireland, Scandinavian and Mediterranean countries.
The "Semaine du Golfe" suits everyone, from experts to amateurs : every evening, the 17 Gulf's harbours welcome crews and visitors with a lively programme, traditional music and entertainment (astings of shellfish and local products, exhibitions, concerts, music in all its forms...) : Saint-Goustan, the old harbour in Auray, lle aux Moines, Ile d'Arz, Larmor-Baden, Vannes, Locmariaquer…
Rent a mobile home for semaine du golfe 2023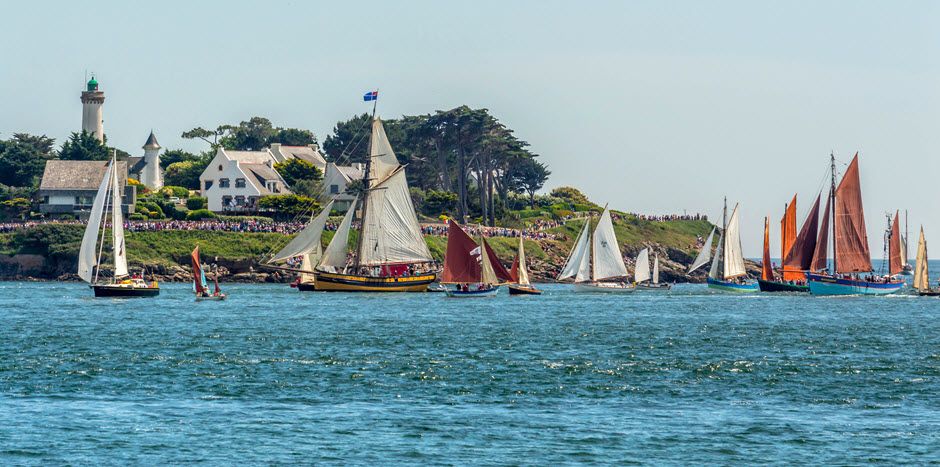 © Cyrille Baissac - OTI Baie de Quiberon
Main dates - Semaine du Golfe 2023 :
Monday, 15th May : la parade nautique d'ouverture durant laquelle les bateaux rejoignent la flotille des grands voiliers en baie de Quiberon puis les accompagnent pour leur entrée dans le golfe entre Port Navalo et Locmariaquer.
Tuesday, 16th May : famous "journée de l'île d'Arz". a big great picnic with crews. Music, dance, sea shanties...
Wednesday 17th, Thursday 18th and Friday 19th May : sailing in flotillas with special "crew evening" in harbours.
Saturday, 20th may: the Great Parade. All boats will sail out of the Gulf and will come back with the tide, offering a gorgeous show to close this event in great style…
Sunday 21st May : activities on Vannes harbour.
Find out more about the festival and the programme here : Semaine du Golfe Morbihan