Beaches in Plouharnel
Plouharnel, ville de surf
This side of the coast of Morbihan is very popular with surfers. The French Surf Federation has awarded the 1 star "Surf City" label 2 years (2016 and 2017) to the town of Plouharnel for meeting the many criteria required to obtain this label:. surf spots, a surfing school, a surfing club, developing and securing the coastline to facilitate the practice of this discipline and respect for the environment.


Surf Beaches and Board Sports - Ocean Side
Sainte Barbe beach, a large sandy beach and a very famous Atlantic coast surfing spot, where you can enjoy water activities but also the vastness of the dunes. Access to the beach is through the village of Sainte Barbe in the town of Plouharnel.
La Guérite beach is a large sandy beach, located on the Atlantic coast.
The Surfing School of Brittany offers surfing lessons throughout the year for all, on the spot called "Les Crevettes".
The Mentor beach is a little known beach, except for kitesurfers, with which it is very popular. It links Mané Guen Beach and Sainte Barbe beach.
Swimming, surfing and kitesurfing ensure an exceptional show.
Mané Guen beach is a large sandy beach, and an ideal bathing place for all.
Surfing, kitesurfing and land-yachting can also be found there.
On these beaches, mobile surveillance is provided during the months of July and August.
So that everyone can enjoy this space and for the safety of all, swimmers and sportsmen, activity zones have been set up.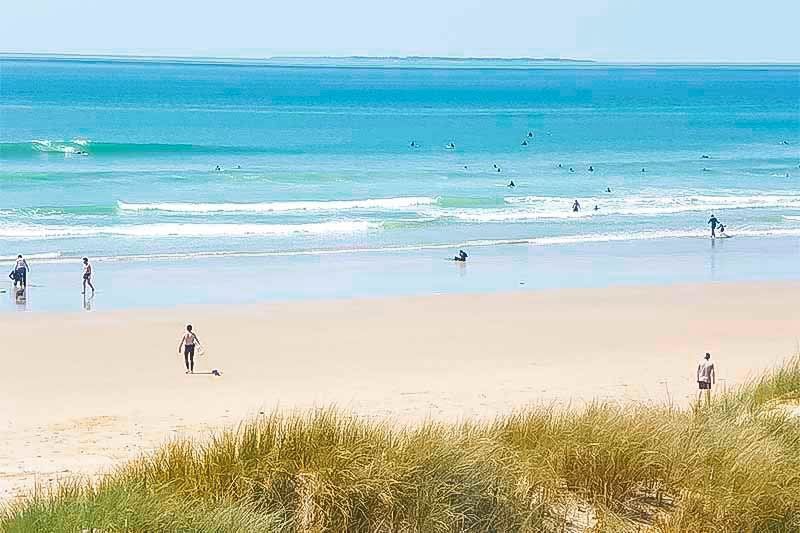 The beach at Les Sables Blancs - On the Quiberon Bay side
The beach of Les Sables Blancs is a long beach of fine sand located at end Quiberon bay in a rather untouched environment.
It is uncovered very far at low tide and allows you to practice rockpool fishing.
It is also a popular place for kitesurfers.
To get there from Plouharnel, follow the D968 towards St Pierre de Quiberon. Before arriving on the Quiberon peninsula, 1.2 km after the car park of Mané Guen beach, turn left.
Continue on this small road to the car park (after the level crossing).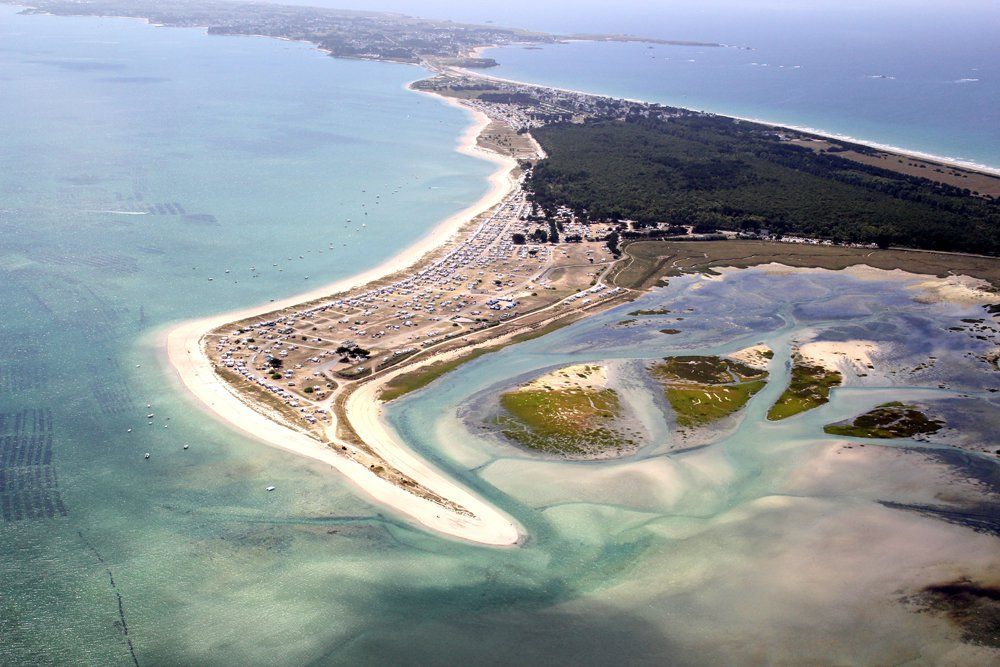 * Dogs are allowed on all the beaches of Plouharnel all year round. They must be kept on a leash between 1st June and 30th September.