Adeventure parks and outdoor games
For family fun and games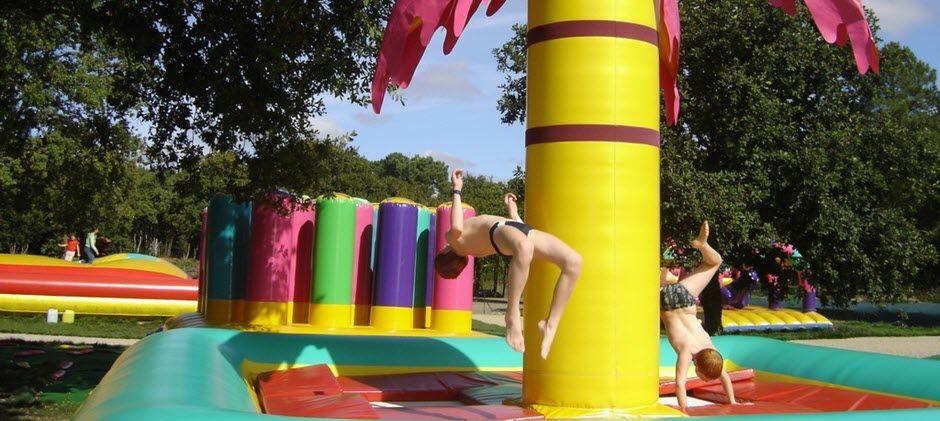 At only 12 kilometres from the campsite, this amusement park offers a wide choice of outdoor fun activities: tree houses, zip line, giant trampolines and slides, inflatable structures. In case of rain, a 600 sq.m covered play park awaits you: indoor play area, ball cannons, climbing towers, strategy games, bouncy castle... For young children, some play areas are exclusively reserved for 2-5 year olds.
Kergo, 56400 Ploemel. +33 (0)2 97 56 73 51.
This park comprising 30 attractions promises a fun day out for the whole family. Adrenaline attractions like the rollercoaster, the pirate ship, Gravity, merry-go-rounds for young children, car circuits, aquatic bouncy castles… An exciting day out for all. On-site snack bar and an indoor picnic area.
Address : Pondigo, 56500 Plumelin Locminé. + 33 (0)2 97 54 70 60.
In summer, when the corn plants are at their peak, the fields of the Pop Corn Labyrinthe become a huge playground. Enjoy an hour and a half adventure in a 50,000 sq.m cornfield with giant wooden games that await you along the way. Have fun, get lost ... And find the exit!
Route de Quiberon Ploemel - +33 (0)7 83 86 80 86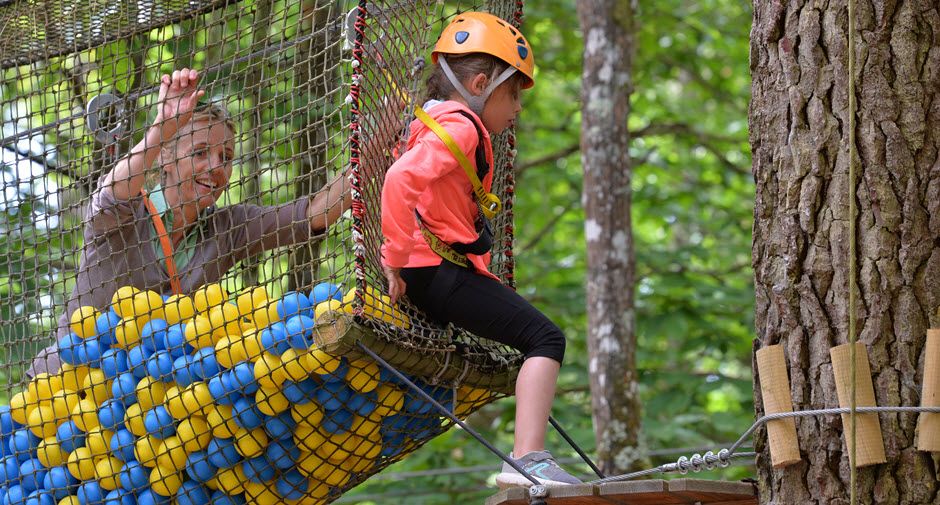 Forêt Adrénaline
Discover the largest, most sustainable adventure park in the west. You can choose from various tree-top courses, varying in difficulty depending on your age and physical condition (2-3 hours). You can also try the outdoor challenges and fun activities in the trees and on the ground. A 200m2 sheltered rest area is at your disposal. You can climb in the trees, picnic and enjoy a refreshing drink after all that effort.
Address : Fontainebleau, 56340 Carnac. + 33 (0)2 90 84 00 20.
At Celt'aventures, discover old Celtic tales and legends through treasure hunts, orienteering treks and become the hero of games. Ground-level activities are accessible for children over 3. For older children (over 4), a secure adventure course in the trees is available.
Contact information : Lieu dit La Maison Neuve, Rue du Ménez, 56370 SARZEAU. (0033)6 13 08 87 00.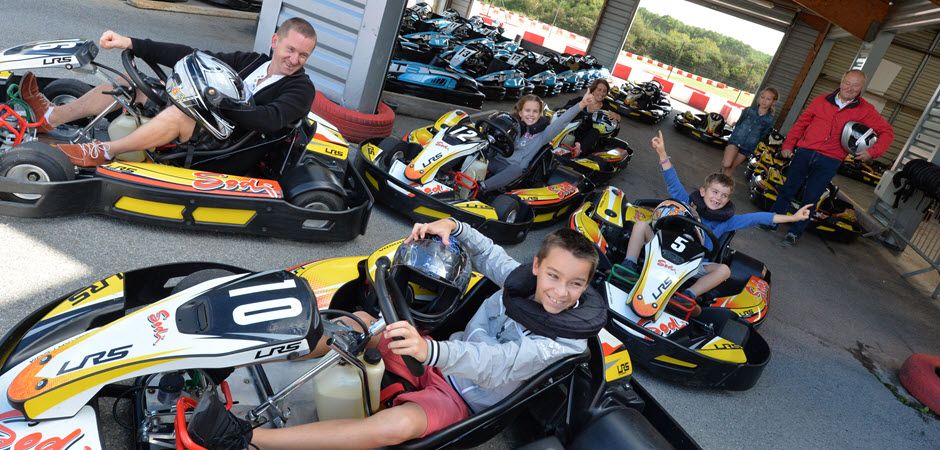 Fun Land Quad, a 2km long track for adults and a 300m long track for children (over 6 years old). 50cc mini motorbikes and mini quad-bikes for children ; 125cc, 200cc and 250cc quad-bikes for adults. Off-road treks possible on request.
Contact information : Rond Point Hahon, 56340 Plouharnel. (0033)6 21 13 57 60
the Ploemel go-karting, less than 15 kilometres from the campsite, has the largest outdoor circuit in Morbihan. This 800-metre circuit is accessible from the age of 7. Two tracks allow 3-6 year olds to learn to drive in complete safety.
Z.A. de La madeleine, 56400 Ploemel - +33 (0)2 97 56 71 71
Feel like trying something new and fun ? Guided trips on the waterfront or towards the standing stones and other megalithic sites of Carnac are possible, starting with an introduction to driving a Segway. The top speed of 20km/hour (12.5 mph) means you can safely go on many different trips. Children over 8 accepted.
Contact information : Mobilboard, 62 Avenue des Druides, 56340 CARNAC. (0033)2 90 61 12 71
Other activities to test...