TOP 5 beaches in Quiberon Bay
The most beautiful beaches in Quiberon Bay
Over 50 beaches grace the shores of Quiberon Bay. For swimming, resting, beach games or boardsports...
Whether alone or with family...Here are our 5 favourite beaches.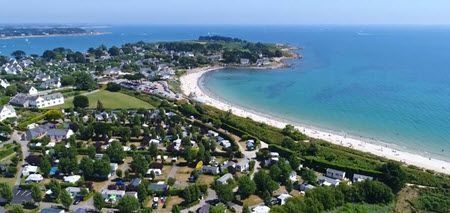 The family-friendly beach with direct access from the campsite
At Camping de La Plage, you can enjoy the most beautiful beach of La Trinité sur Mer.
Facing south, with a breathtaking view of Quiberon Bay, Kervillen beach is just a few meters from the campsite. All you have to do is take the pedestrian path, which is ideal for children!
It is a beautiful sandy beach with a beach club and lifeguards during the summer.
Not to mention, the bar-restaurant "Les Terrassed de la plage" facing the sea and the sunset !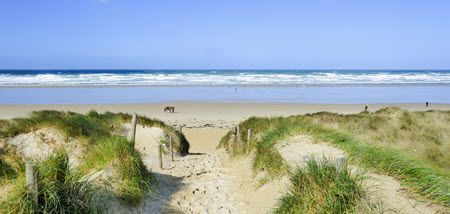 The sports beach
The beach of Sainte Barbe, in the town of Plouharnel, is part of the largest expansion of dunes in Brittany, spanning 35 km of coastline, and extending from Penthièvre on the Quiberon peninsula to Gâvres.
This huge, untamed, beach of fine sand, faces the Atlantic Ocean and is very famous in the area for practicing boardsports: surfing, kite-surfing, paddling ...
A very nice place to enjoy a good swim in the waves!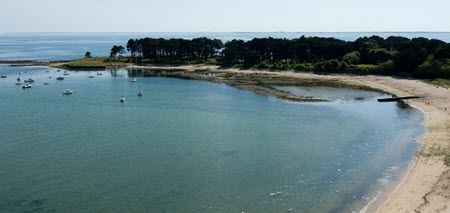 The quiet beach
The beach of Men er Bellec is located in Saint Philibert, in a small cove lined with a forest of pine trees.
Set in preserved environment, this lightly-sloped, this family-friendly beach is easily accessible and is often sheltered from the wind.
For swimming, we advise you come at the rising tide or at high tide : at low tide, swimming is difficult but leaves room for rockpool fishing.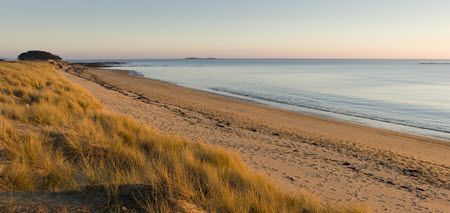 The untamed beach
Located in the natural park Saint Pierre Loperec, Saint Pierre beach is located in the town of Locmariaquer.
We love its natural and untouched side and its superb view of the Quiberon peninsula and the islands of the bay.
A kitesurfers playground kitesurfers all year round, it is used more for swimmers in July and August.
Behind the dune, a lagoon welcomes wind-surfing or kite surfing initiations, depending on the winds and the tide.

The heavenly beach
A few kilometers off the coast of Quiberon, you will find the beach of Treac'h Er Goured, which is more commonly known as the main beach of Houat.
It forms an arc and plunges into crystal clear water.
Protected from the wind, this sandy beach is the perfect place to swim on the island of Houat.
To enjoy and explore this beautiful island, we propose a day cruise to Houat each week, in July and August.