Beaches in Saint Philibert
Saint Philibert: beaches and hiking trails
Saint-Philibert is located less than ten kilometers from Carnac and immediately after the Kerispert bridge in La Trinité sur Mer.
Things to see in the town: the 17th century chapel on the banks of the river Ster, several megalithic sites and coastal and pedestrian trails.
Hiking trails allow you to find several dolmens and menhirs and varied landscapes: ponds with sandy coves and pine woods and rocky promontories that offer great views of the ocean and beaches.
Things to see in a preserved environment, Men er Beleg Point and Keryondre Point which offer very beautiful points of view on Quiberon Bay, between pine forests and dunes.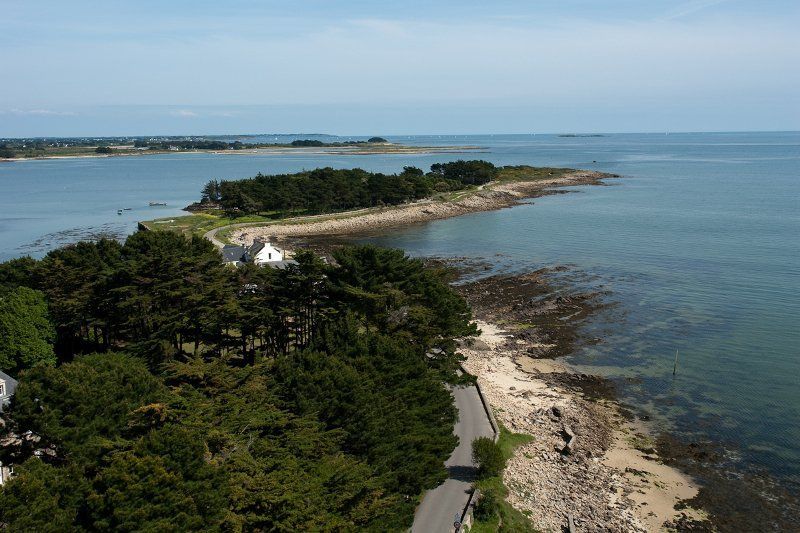 The two beaches at Saint-Philibert are easily accessible (on the other hand there are no lifeguards):
Kernevest beach, is a beach of white sand in a wooded frame of pines that is appreciated families.
A sailing club and sailing school are located in the Kernevest fort. Free parking is available in front of the pine forest and toilets are present on site.
Men er Beleg beach, located in the Tréhennarvour cove and surrounded by a pine forest, is a very popular beach with families.
It extends over 400 metres on a gentle slope. However, at low tide, swimming is impossible because the sea is too far away.
To get there, take the D28 (route des plages) for 2 km and then turn left on "Chemin de la Goëlette" (with a sign indicating the beach). Parking is free.