Discover the basilica of Sainte Anne d'Auray
To go to Sainte-Anne d'Auray, leave Auray heading north and cross the railway line (rue Pierre Allio).

Take the D120 towards Sainte-Anne d'Auray. After 4 km, turn right (D19). After 650 m, turn right to stay on the D19. Finally, at the roundabout, take the D17 (2nd exit).
A short history of Brittany : the Battle of Auray
On the way, take the opportunity to see the site of the Battle of Auray, the last battle of Britanny's War of Succession, which on 29th September 1364 opposed an Anglo-Breton force led by Jean de Monfort and John Chandos, and a Franco-Breton force commanded by Charles de Blois and Bertrand Du Guesclin.

This battle, part of the rivalry between France and England during the Hundred Years War, culminated in the victory of the Anglo-Breton forces.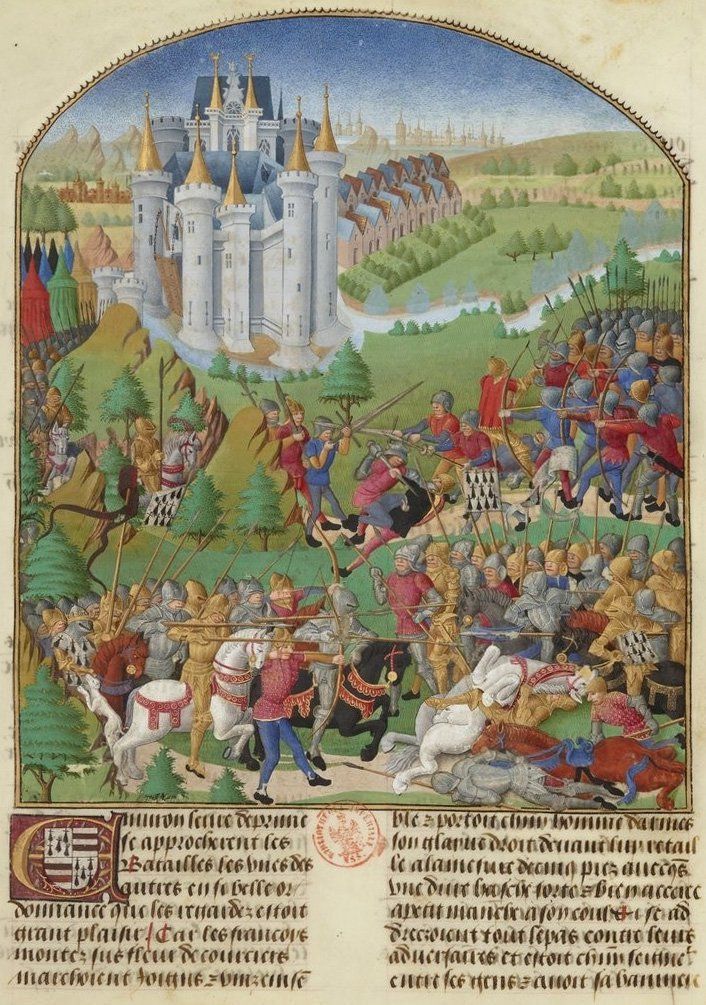 The Basilica of Sainte Anne : a major place of pilgrimage in Brittany
With over 800,000 visitors per year, the Basilica in Ste Anne d'Auray is the first place of pilgrimage in Brittany and the most important in France after Lourdes and Lisieux.
On 26th July, the great pardon of St. Anne welcomes between 20 and 30,000 pilgrims.
The Neo-Gothic Basilica has magnificent stained-glass windows, including a beautiful rosette on the façade, and an impressive organ.
In front of the Basilica, there is a Scala Sancta which, like the Basilica, is classified as a Historical Monument.

In the Mémorial there is a list of the 240,000 Bretons who died during World War 1.
A history of de Sainte Anne d'Auray
In the 17th century, Ste Anne d'Auray is a small hamlet named Ker Anna, which means the "village of Anne" in Breton as, since the 6th century, there was a primitive chapel dedicated to the cult of Saint Ann .


The legend goes says that during an apparition, Saint Ann asked Yves Nicolazic to rebuild the primitive chapel that had fallen into ruin. The one whom we will now call the seer of Saint Anne will build this new chapel in 1630.

The news of these apparitions spread throughout Brittany, and soon the pilgrims flocked.

Because of the ever-increasing influx of pilgrims, the chapel became too small, and so to replace it, the Basilica was built between 1865 and 1872.
Visiting Nicolazic's house
A few hundred metres from the Basilica, it is possible to visit the cottage where the seer of Sainte-Anne, Yves Nicolazic, lived with his wife Guillemette Le Roux and his children. Burnt in a fire in 1902, it was restored in 1907.
It is in the barn adjoining the thatched cottage that certain appearances of Saint Anne to Nicolazic would have taken place.

Today, a statue stands where the barn did.

Free visits are possible from April to October, every day from 9.30am to 6pm.